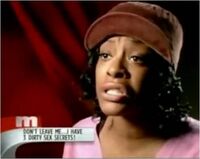 Chicken tetrazzini refers to a specific episode of the Maury Show, in which a young woman named Alycia accused her boyfriend, Paul of sleeping with her best friend Dominique. This would be a typical scenario, except for the fact that she believed Dominique seduced Paul with chicken tetrazzini. In the end, Paul was proven guilty of all charges, and the relationship ended, but Alycia and Dominique reconciled after they became internet sensations.
Dominique's Recipe
Edit
INGREDIENTS:
 
1 BOX SPAGHETTI NOODLES
3 SLICES (ABOUT 1 POUND) OF CHICKEN CUTLETS CUBED
SEASONING SALT
GARLIC POWDER
LEMON PEPPER
CREAM OF CHICKEN OR CREAM OF MUSHROOM SOUP
½ BLOCK OF MELTABLE CHEESE
1 BAG OF SHREDDED MEXICAN BLEND CHEESE
 
 
DIRECTIONS:
 
PREHEAT OVEN TO 375 DEGREES.
 
BRING TWO LARGE POTS OF WATER TO A BOIL.
 
SEASON CHICKEN CUTLETS WITH SEASONING SALT, GARLIC, AND LEMON PEPPER.
 
ADD UNCOOKED SPAGHETTI NOODLES TO ONE POT OF BOILING WATER
 
ADD CUBED, SEASONED CHICKEN TO 2nd POT OF BOILING WATER
 
BOIL SPAGHETTI UNTIL AL DENTE, THEN STRAIN
 
BOIL CHICKEN UNTIL FULLY COOKED, THEN STRAIN
 
ADD CHICKEN, SPAGHETTI NOODLES, AND ½ BLOCK OF MELTABLE CHEESE INTO 9x13 INCH BAKING DISH.
 
ADD CAN OF CREAM OF CHICKEN OR CREAM OF MUSHROOM SOUP TO THE BAKING DISH AND STIR ALL INGREDIENTS.
 
SPRINKLE THE SHREDDED CHEESE ON TOP AND BAKE UNTIL BUBBLY.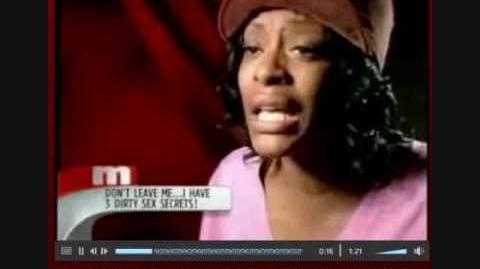 Ad blocker interference detected!
Wikia is a free-to-use site that makes money from advertising. We have a modified experience for viewers using ad blockers

Wikia is not accessible if you've made further modifications. Remove the custom ad blocker rule(s) and the page will load as expected.