Cierra




Name
Cierra
Gender
Female
Age
15
Partner
None
Family
Bilinda (mother)
Reason for Visit
Being out of control, having sex, wanting to have a baby
Cierra was a fifteen-year-old girl on the Maury Show who was trying to get pregnant. She insisted that her dream was to go on welfare and buy her baby brand-name clothing. She reportedly had sex with over twenty men and was nicknamed the "Homie Hopper". She called her mother "fat b*tch" and pulled out her hair when she tried to make her go to school. She claimed that she would buy a crib with her "social security check".
Aftermath
Edit
Cierra went to baby bootcamp and was forced to take care of crying babies. After bootcamp she realized having a baby was a silly idea. She took her GED and apologized to her mother.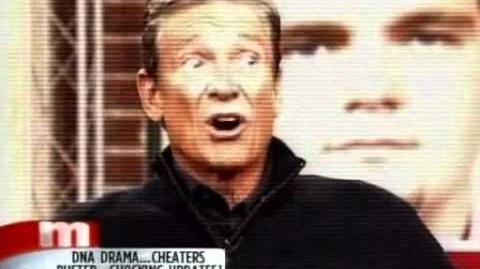 Ad blocker interference detected!
Wikia is a free-to-use site that makes money from advertising. We have a modified experience for viewers using ad blockers

Wikia is not accessible if you've made further modifications. Remove the custom ad blocker rule(s) and the page will load as expected.