Hollie




Name
Hollie
Gender
Female
Age
Unknown
Partner
Unknown
Family
Merrandah (daughter)
Reason for Visit
Concerned about her out of control teenage daughter Merrandah
Hollie took her daughter Merrandah (who was held back in school twice) on the Maury Show because she was out of control. She stole two cars, one of which had crack and cocaine in them. She had already had sex with ten different boys. She said she dated older guys because she "knows what she wants". She also admitted to having sex in cars, and had sex for $500.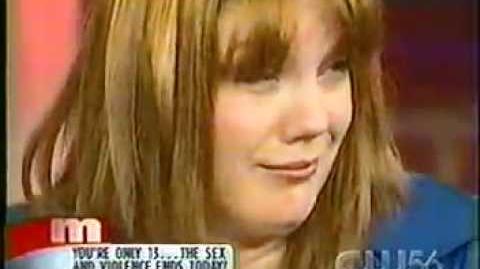 Ad blocker interference detected!
Wikia is a free-to-use site that makes money from advertising. We have a modified experience for viewers using ad blockers

Wikia is not accessible if you've made further modifications. Remove the custom ad blocker rule(s) and the page will load as expected.